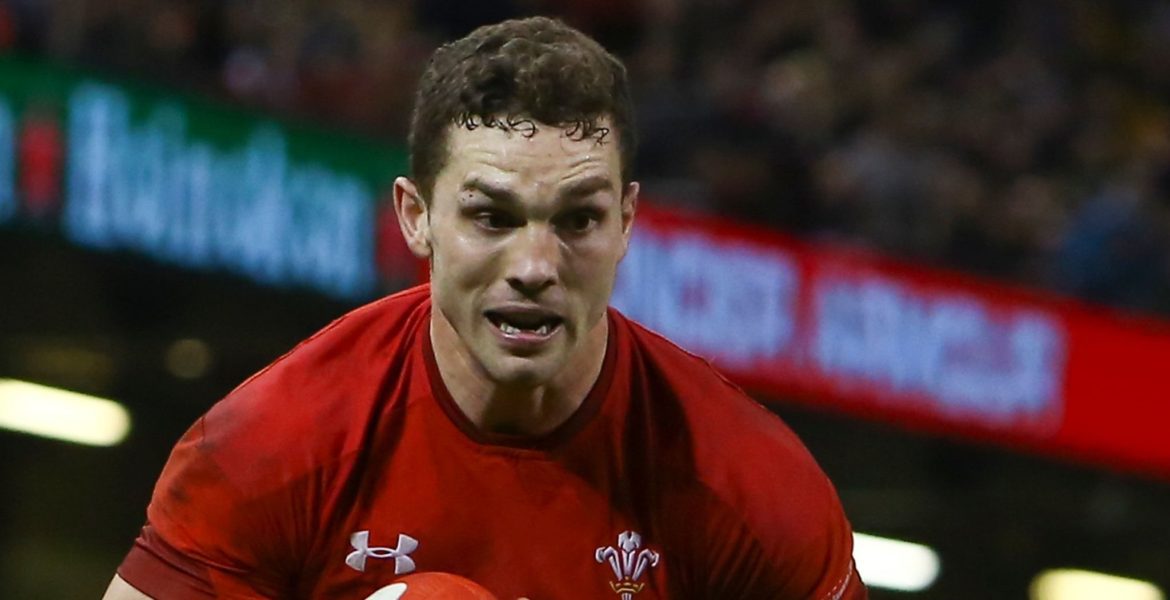 Wales wing George North is likely to play at centre against South Africa and Argentina, says coach Warren Gatland.
The 26-year-old has won 73 caps for Wales, the majority on the wing, but Gatland is keen to experiment before the 2019 World Cup in Japan.
"I've spoken to him about covering the midfield as we've used him in the past there," Gatland said.
Wales face South Africa in Washington, USA, on 2 June before playing Tests in Argentina on 9 and 16 June.
Gatland added: "He gives us a different option, he's excited about coming on tour and he wants to be involved.
"I've spoken to him about following other players like [New Zealand's] Ma'a Nonu and Tana Umaga who ended up moving into midfield.
"He can cover both. Come the World Cup, he could end up on the wing, but it gives us another option. When he has moved in the past he has done exceptionally well."
North will play for Ospreys next season, returning to Wales after five years in England with Northampton Saints.
"I'd like to see him get some game time there [at centre] with the Ospreys," Gatland said.
"He originally was a midfielder but has played most of his rugby on the wing. It will be great for him to be adept at both positions - being strong on the wing and being able to come in.
"The key to when he plays well is having lots of touches. He causes opposition teams so many problems, not from a try-scoring perspective, but getting over the gainline.
"We will definitely give him the licence to operate that way. George will benefit from that."
Wales centre Scott Williams is also a new recruit at the Liberty Stadium after switching from Scarlets.
North will be 'looked after' in Wales
Gatland said North will benefit from a move to Ospreys in terms of fitness, as he has suffered from a string of injuries over the past few seasons, including a worrying sequence of concussions.
He missed the British and Irish Lions tour of New Zealand last year.
"George has found the last year or so frustrating," Gatland said. "He's looking forward to having a good break after this tour.
"He said he can't remember the last time he had a decent off-season so he's excited about being looked after and hopefully we can get him back into the sort of world-class form we know he's capable of.
"With that, the Ospreys and Wales will both benefit in the years to come.
"The World Cup was definitely part of his motivation and part of the reason he decided to come back.
"He felt that he would be managed well in Wales on an NDC (national dual contract). He will get some specific help with our conditioners. He will be managed with the games that he plays and the rest that he gets. He felt that was important given his age.
"By his own admission, he probably has not played his best rugby since 2013. He has had good games on and off and has been unlucky with injuries.
"He has been desperate to get back to being fit, sharp and the player he is capable of being."
Source: BBC Rugby Union News