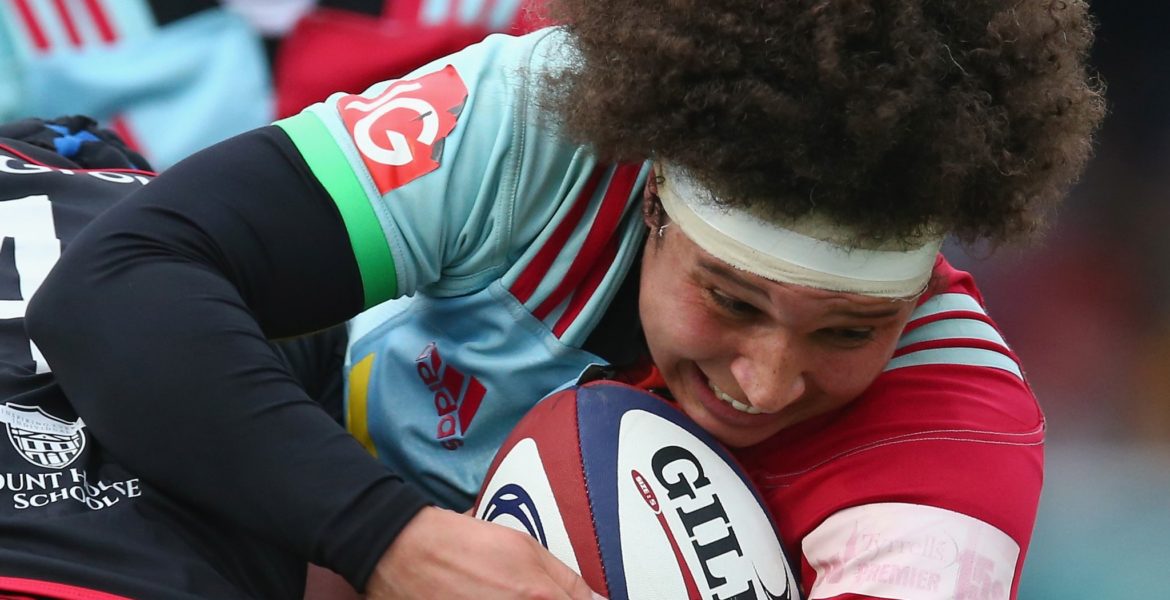 Shaunagh Brown says it "would be a hindrance to only play rugby" if she was given a full-time England contract, as she also works as a firefighter.
A total of 28 full-time deals for the 15-a-side team will be reintroduced by the Rugby Football Union on 1 January.
"As a female athlete it's hard to say no but you have to look at the realism of it," said Harlequins forward Brown.
"Is it worth giving up a career to play rugby? I have a full-time job and would not want to give up the fire service."
Contracts had previously been awarded by the RFU based on the next major tournament, but were controversially not renewed after the 2017 World Cup - where England were runners-up - because the focus was switched to sevens rugby.
Along with the full-time contracts, seven elite player squad agreements will also be awarded in January.
Brown, who only started playing rugby union at the age of 25 and made the first of her two international appearances against Canada in 2017, says her focus would shift more to the sport if she was offered a full-time contract.
However, she is conscious of not letting her other career slide, partly because of the rigorous recruitment process she went through, which saw about 5,000 people competing for about 24 vacancies, and partly because she says such opportunities do not appear often.
Brown says she has received encouragement from both the RFU and Kent Fire and Rescue Service that a compromise could be reached if she was offered a full-time contract.
"It doesn't matter to me if there are full-time contracts or not," the 28-year-old, who represented England in the women's hammer at the 2014 Commonwealth Games in Glasgow, told BBC Sport.
"I have a full-time job and a full-time job that is a career.
"We just need to talk if I was offered a contract. Could we combine the two in some way, or just keep both of them going in some sort of fashion that benefits everyone?"
'Everybody is playing for contracts'
England begin their autumn internationals on Friday, 9 November against the USA, before hosting Canada on Sunday, 18 November and Ireland the following Saturday.
England coach Simon Middleton said the 36 players who were on last week's four-day training camp at Loughborough University are "in pole position" to earn a full-time contract but offered hope for those not involved.
"It has created another edge in terms of competition for places," said Middleton.
"Everybody is playing for contracts. We have a squad for the autumn international series and that gives us a great chance to look at them, but we have made it clear that there are still players in the Premiership, there are players that are injured, other players in the system that we are looking at."
Source: BBC Rugby Union News