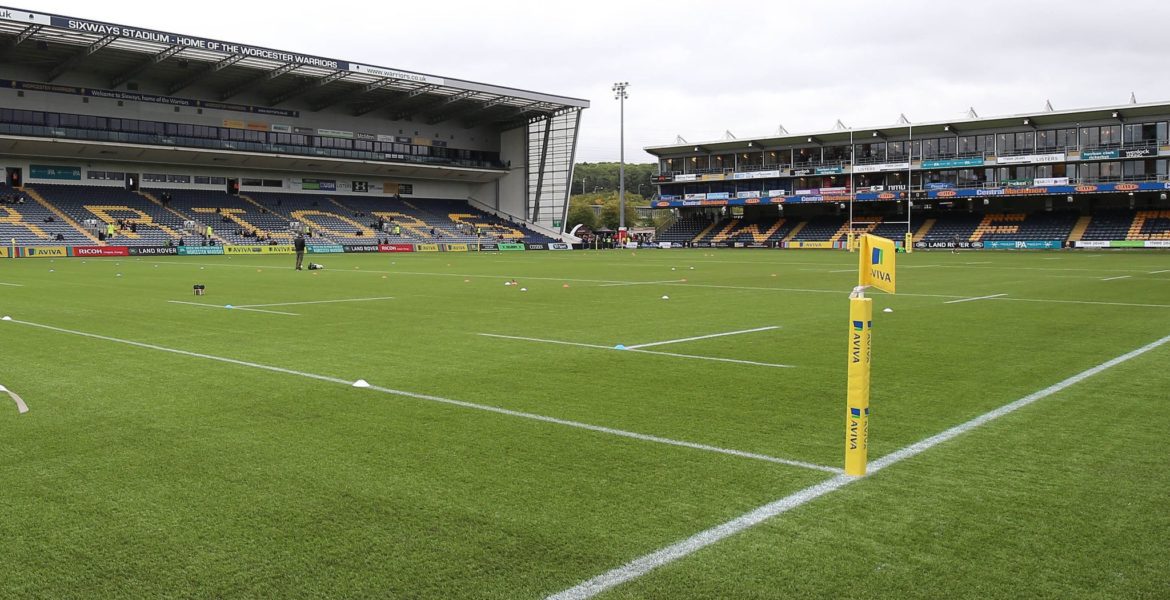 Premiership club Worcester Warriors have been taken over by a consortium led by local businessman Jed McCrory.
London and Miami-based financier Errol Pope, who is in property and commodity trading, will be the primary funder.
The four-man consortium, headed by ex-Swindon Town chairman McCrory, includes former Saracens and Sale flanker David Seymour, and Scott Priestnall.
"We've been talking to Jed for a number of months," Warriors chairman Bill Bolsover told BBC Hereford & Worcester.
"We've been speaking to other people as well. But Jed came across as a guy who wanted to take this club further. He has the financial backing and he lives locally."
McCrory, who lives nearby at Alcester, has previously also been involved in takeover talks at two former Football League clubs - Torquay United and Hereford.
The consortium, who have agreed an undisclosed price, say they are committed to keeping the club at Sixways, but want to make more use of their 10,000 capacity 20-year-old stadium and its all-weather pitch.
"Jed's very interested in the academy," Bolsover said. "And in general sport for the young, utilising the facilities we have. The fact that we have all of these juniors, 500 kids playing over the road at the old club.
"He's told me 'I don't know a lot about rugby but I like what I can think we can do with what is happening at Worcester'.
"We all know that all rugby clubs have been losing money. We haven't been alone in doing that, but we now have the commitment to sustain and build this club on and off the pitch.
"Errol has known Jed a long time. I believe he is the main up front funder, with Jed alongside him. But Jed will very much be the driving force.
"I'm not prepared to discuss the amount of what it went for. I don't think that's right. But the assets of this club are very large. It was important that enough money was put in not just to buy the assets, but to see the club go forward into the future. That was part of the deal.
"Worcester have messed about down at the bottom of this league for years and we have got to change gear. We need more continuity. We played Leicester the other day and four of their scrum were out of Worcester. We just want some of them back."
Other offers for Warriors
Sixways Holdings Limited, who had run the club under Greg Allen since 2013, first officially announced that they were seeking new investment a year ago.
Bolsover has confirmed that the owners did at one stage talk briefly about Worcester becoming a development club for the Scottish Rugby Union.
"It was very short term," added Bolsover. "Right at the beginning. But it didn't last for long. We didn't think it was right and I don't think anyone thought it was right to have a club down here supporting what was happening in Scotland."
He also admitted that if no genuine bid had been forthcoming, then they might have turned to former owner Cecil Duckworth.
"This club is Cecil's life," Bolsover said. "If it had been the case that we were in a situation where the others needed to get out, and we had no other offers, Cecil and I talked about what we might have had to do to keep this club going. But it would have been the last resort. We just wanted to make sure there was a backstop. It was very unlikely but there if we needed it."
Premiership rugby at Sixways
Worcester Warriors first won promotion to the Premiership under coach John Brain in 2004 back in former owner Cecil Duckworth's heyday.
The current season is their 13th in the top flight, interrupted only by relegation in 2010 and again in 2014.
Sixways Holdings Limited took over in 2013 when long-time benefactor Duckworth reduced his involvement.
Duckworth will remain part of the new board as club president, as will chairman Bolsover, while Gus Mackay will remain as managing director.
Warriors, who bought the freehold on the 50-acre Sixways site back from the old Worcester Rugby Club, were valued a year ago at £26.7m when they first put the club on the market.
Worcester Warriors chairman Bill Bolsover was talking to BBC Sport's Ged Scott and Andrew Easton.
Source: BBC Rugby Union News