A Word from our President
Dorset & Wilts Rugby Football Union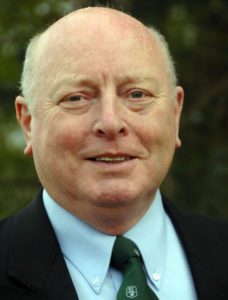 This season sees a number of changes and challenges within Dorset & Wiltshire rugby.
At the end of last season we saw some stalwarts of both club and County rugby stand down after many years service, well over 100 years of knowledge as volunteers to the game. Arthur Bowden, John Palmer and Clive Drake. We wish them well and will no doubt catch up with them during the season.
This season we now have seven clubs sides from Dorset & Wiltshire playing at level 6 in South West 1 East, which is a reflection of how the standard of rugby has improved at club level.
At the end of last season the ladies team competing for the first time in Gill Burns Division 2 Championship did exceptionally well, winning all three of their pool games as they progressed to the Semi Final stage where they lost to the eventual winners Essex Ladies.
At the same time in the Men's Bill Beaumont Division 2 Championship, the squad drawn from eleven clubs in Dorset & Wiltshire progressed through to win the Championship Final beating Essex RFU at Richmond RFC.
Well done to all of those players, coaches and support staff who were involved in both the Ladies and Men's squads.
We look forward to all Dorset & Wiltshire sides from the U15's boys and girls sides through to the senior Ladies and Men's sides continuing with their player and squad development in 2018-2019 and hope that you will come and support them when they are playing their County games.
The Management Board of D&W will still be striving to deliver our strategic plan in making significant improvements at grass roots level and supporting all of our clubs in addressing the key challenges that we all face in our game, whilst encompassing the RFU Core Values of Teamwork, Respect, Enjoyment, Discipline and Sportsmanship.
As you will be aware due to RFU restructuring we have lost one of our Rugby Development Officers. This will mean that we will need the continued support from all of those volunteers both at Club and County level if we are to continue the growth and development of rugby at all levels from Minis through to senior rugby within the twin Counties of Dorset & Wiltshire.
I would like to thank all of those who are already active and dedicated volunteers within their clubs and at county level. As I have said above it is now more than ever that we will need you and others if we are to continue to bring the enjoyment of our game to so many.
May I take this opportunity to wish all of those involved in the game in Dorset & Wiltshire all the very best for the 2018-2019 season and may your clubs and the game continue to grow an prosper.
Stuart Murrow – President Dorset & Wilts Rugby Football Union
Telephone 01249 657720 - Email president@dwrugby.co.uk