Welcome to the Dorset and Wilts County Senior Mens XV
The side currently play in the Bill Beaumont County Championship Division 3.

The management and coaches, feel that we have a fantastic opportunity to make a real impact in the County Championship. We have a first-class coaching team with a wealth of experience at an elite level. This is backed up by a comprehensive off-field support package to make sure all the players who represent the twin counties at senior level not only have a platform to be successful, but also return to their clubs a better player and most importantly having enjoyed the experience.
The Team
Assistant Coach
Name John Kimberley
Latest News
Training and match schedule
Date
Event
Location
Notes
12th February 2018
Nominations of players
Please provide:
Name
Position
Email
Mobile No
to: dan68draper@gmail.com
14th March 2017 (Wed)
D&W vs The Infantry
Melksham RFC (SN12 7GU)
k.o.19:45
28th March 2017
D&W vs The Royal Signals (TBC)
Dorchester RFC (DT1 2HX)
k.o.19:45
Mid April onward
Mid-week training
TBC
5th May 18
Bill Beaumont Div 3 (Pool 2)
D&W v Sussex
Melkshan RFC SN12 7GU
k.o.15:00
19th May 18
Bill Beaumont Div 3 (Pool 2)
Berkshire v D&W
Reading RFC
K.o. 15:00
27th May 18
Bill Beaumont Div 3 (Pool 2)
Final
Richmond RFC
K.o 12.00
Reports and information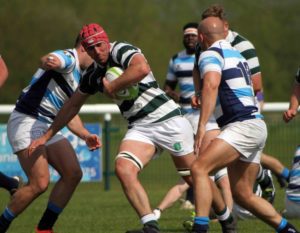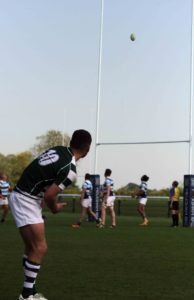 Bill Beaumont Senior Men's County Championship Div 3 (Pool 2)
Dorset & Wilts 28 pts v Sussex 24 @ Melksham RFC
Cometh the hour and cometh the man and that man was Marlborough scrum half Jake Williams who well into overtime snatched victory from the jaws of defeat for the Twin Counties after his forwards set him up with one final effort after struggling for long periods in the second half when after 35 minutes they seemed to be cruising to victory.
Neither side deserved to lose this game after entertaining both sets of supporters under a blazing sun with little or no wind at all to cool them down. The game began at a pace that neither side could be expected to keep up for 80 minutes and it was the visitors who first troubled the score board operators with a try from Worthing flanker Joe Spurgeon converted by fly half Carles Casonova that was soon cancelled out when Swindon wing Ollie Wilson touched down in the corner for Dorset and Wilts with North Dorset fly half Sam Baker slotting the conversion to level the scores.
Twenty minutes had passed when Trowbridge wing forward Andrew Twinney touched down beneath the visitors' posts and with Baker stroking over the conversion the home side took a 14 points to 7 lead.
On the half hour Trowbridge centre Shai Bonnick capped a fine move with a try again converted by Baker and the Twin Counties looked well in control, but on the stroke of half time Sussex scrum half Matt Walsh caught the Counties' defence napping and crashed over from close in from a quickly taken penalty kick then with Casonova's conversion the visitors were back in contention.
Five minutes into the second period and the Twin Counties were down to 14 after one of their forwards was yellow carded for a high tackle and Sussex made them pay dearly for their sins with a try by Hove rugby club's full back Bryn Garrish again with Casonova converting to level the scores at 21 points each.
As the players wilted under the sun the game slowed and became a battle of attrition with Dorset and Wilts struggling to get out of their own half then in the 65th minute Casonova converted a penalty from fully 55 meters to put his team into a 24 points to 21 lead.
With the referee checking his watch Dorset and Wilts had enough left in the tank for one final effort and after three attempts to drive over the whitewash Williams picked up the ball and leaped over the top of a ruck on the Sussex line to touch down for the match winning try.
Baker landed the conversion in off a post and there was just a minute remaining for the Counties to hold out and that they did.
In two weeks time Dorset and Wilts travel to Berkshire in their second championship game.