The D&WRFU and the RFU's Commitment to Player Welfare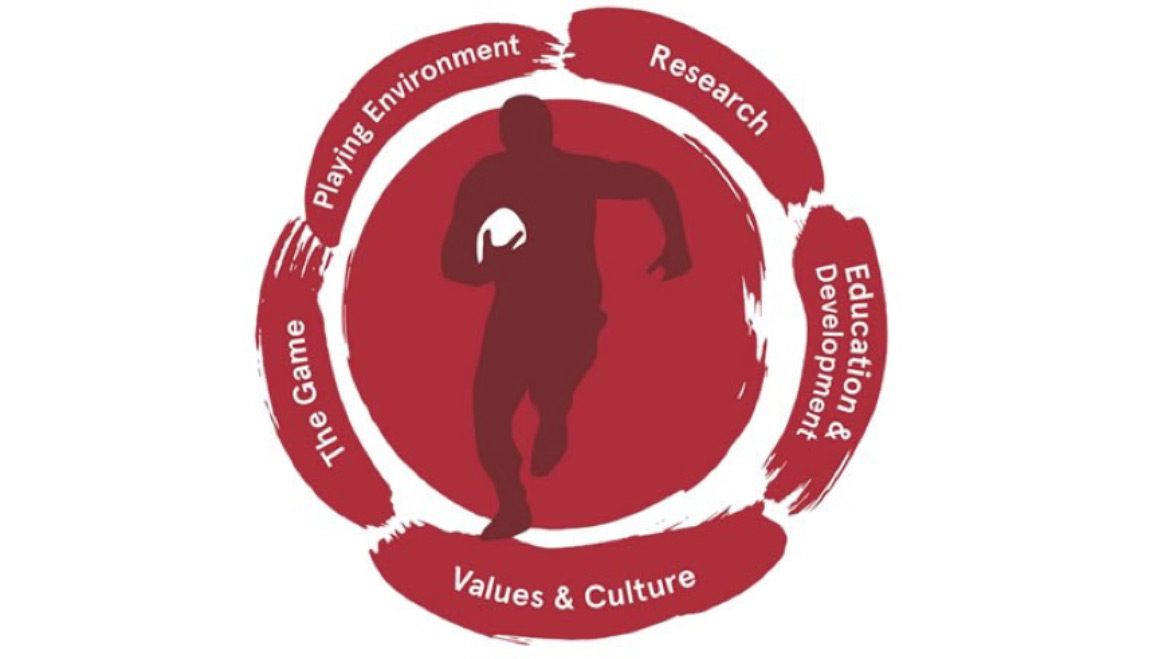 RugbySafe Roadshow
Following the RugbySafe Roadshow held on 7th March, we have made available the presentations given by the RFU Player Welfare Manager and the CB RugbySafe Lead, togther with all the links discussed during the event on this web page
Clubs are requested to ensure that they appoint a club member to undertake within their club the role of RugbySafe Lead. This can either be if already appointed your First Aid Co-ordinator or a separate indvidual. Clubs may if they wish appoint a lead for each of their sections (i.e. Men, women and Mini/Youth). Once appointed club GMS roles are to be updated to reflect the appointment holder(s). To assit in chosing a suitble incumbent we have also included the Club RugbySafe Lead Role Descriptor template.
Attendees at the Roadshow also requested that the current RFU preferred version of an Accident Form also be made available therefore an editable pdf version is also published.
20180313 RugbySafe Roadshow Sendout
20180228 RugbySafe Roadshow_CB Element
EFARU Accident-Incident Report Form Template (Editable)
J I Pentney | CB RugbySafe Focal Point
01258 473958 or 07999 723813 - joypentney@outlook.com
Presentation/Useful Links:
RugbySafe website: http://www.englandrugby.com/rugbysafe/
Essential Guides / FAQs: http://www.englandrugby.com/rugbysafe/guides-and-faqs/
Medtree: https://medtree-rugby.co.uk
Community Heartbeat Trust: https://www.communityheartbeat.org.uk/rugby-clubs-schools
Activate: http://www.englandrugby.com/rugbysafe/activate/
EFARU info: http://www.englandrugby.com/rugbysafe/education/first-aid/
Reportable Injuries: http://www.englandrugby.com/news/injury-reporting-1319893/
RugbySafe is RFU's overarching player safety and wellbeing programme to support clubs, schools, colleges, universities and participants at all levels of the game. It has five different strands all of which contribute and provide input to how the game should be played and managed to ensure that rugby is as safe as possible. A
downloadable booklet
provides an overview and further information on the RugbySafe programme.
Values & Culture
Provides information on how the embedding of the core values and creating a positive culture is a fundamental element to making the game fun and safe.
Playing Environment
Provides information, guidance and resources for clubs, schools, colleges universities and other rugby activity organisers on what needs to be in place and how provision and other aspects should be managed to enable a fun and safe playing environment.
Education & Development
Provides information on the RFU's training courses and other development opportunities for coaches, match officials, teachers and other volunteers that increase awareness of the game and key safety elements.
The Game
Provides information, guidance and resources on different playing opportunities, the laws and regulations of the game, and the role these playing in providing a fun and safe game for all.
Research
Provides information on the different research that the RFU is engaged with, key findings and how these findings are being used to inform in game.
RugbySafe Advice Line
The RFU health advice line provides information on player health and welfare where related to rugby and is suitable for coaches, players and parents. Enquires can be made online or by telephone:
Email: rugbysafe@rfu.com – Tel: 0870 143 2421
The advice line is not a substitute for one-to-one advice from a healthcare professional, and with regards to a player's match fitness, the advice of the player's general practitioner (or a medical specialist) should always be sought in the first instance.
Relevant RFU regulations, such as those concerning concussion, should also be followed. The RFU also provides information through this website regarding specific drugs and anti-doping issues.
Any advice provided in relation to specific injuries, illnesses or disabilities is only general advice and it should not be used as a substitute for the individual advice patients receive when they consult their own doctor.